31238-2 Amana Washer Timer REFURBISHED *LIFETIME Guarantee* SAME DAY SHIP
You will receive a $5 REFUND when you send your old broken timer (core) to us! We send a PRE PAID return shipping label with your order (we pay for the core return shipping).
LIFETIME Guarantee!
LIFETIME GUARANTEE  means that if the timer fails, simply contact us, return it to our warranty center, and we will fix it or replace it. Regardless of how long ago you bought it, we will fix it or replace it. Lifetime guarantee limited to the original purchaser. Customer pays shipping to us, we pay return shipping. This guarantee is effective only in the United States and it's territories, AK & HI. The guarantee is void if the cover is removed, if the timer is tampered with in any way other than what is necessary for installation, or if a part (other than the core) is not returned as requested.
WE ACCEPT RETURNS!  
---
  Most used timers have failing or failed contact points, like these pictured here ---> 
This is the most common reason timers stop working correctly . 
---
When we refurbish our timers, the contact points look like
these on the left ... ready to last for years to come. We take pride in our professional, reliable workmanship.
If your washer fills with water and then does nothing, first check or replace the lid switch before you replace the timer.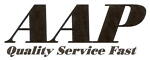 Welcome to Affordable Appliance Parts...HIGH QUALITY affordable appliance parts with QUICK RESPONSES and SAME DAY SHIPPING!
Quality Tested ~ Quality Assured ~ LIFETIME Guarantee ~
This timer has been fully inspected and reconditioned. The inside mechanism has been thoroughly inspected, the contact points have been cleaned or replaced as needed, and the timer motor is tested.
We want to help you fix your appliance ASAP!
~ Quick Responses to Your Questions! ~
~Same Day Shipping! Fast Shipping! LIFETIME Guarantee!~ 
Quality, Service, Fast. That's our promise!
If you have any questions about part numbers, please contact us with the model number of your machine. We are prompt and happy to help. 
We do everything possible to ensure that every part works properly. Specializing in Whirlpool, Kenmore, Amana, Maytag, LG, GE, Fisher Paykel